Providing
The BEST Team-based primary health care
For our patients and community in the Brampton and surrounding region.
Queen Square Family Health Team provides accessible, equitable, patient-centred primary care to its local community. A talented, interdisciplinary team works collaboratively with Queen Square Doctors, and together, we serve 35,000 patients annually. We offer a wide range of programs and services including diabetes care, seniors' wellness, palliative care support, COVID-19 response, trans and gender health, mental health, and maternal & children's health. We are a founding member of the Central West Ontario Health Team. We are proud of our continuing role in the health system as active seekers and participants in collaborations and partnerships that serve the diverse needs of our patients, clients and team members.
Queen Square Family Health Team is committed to providing an environment free of discrimination and harassment, where all individuals are treated with respect and dignity, can contribute fully, and have equal opportunities. We are proud to serve diverse communities. Ensuring our services are delivered through an anti-oppressive, anti-racist, and equitable lens is a fundamental priority at our organization.
Queen Square Family Health Team operates on the Treaty Lands and Territory of the Mississaugas of the Credit First Nation. We acknowledge the territory of the Anishinabek, Huron-Wendat, Haudenosaunee and Ojibway/Chippewa peoples; the land that is home to the Metis; and most recently, the territory of the Mississaugas of the Credit First Nation who are direct descendants of the Mississaugas of the Credit. We are grateful to have the opportunity to work with and serve the people who inhabit this land, and by doing so, give our respect to its first inhabitants.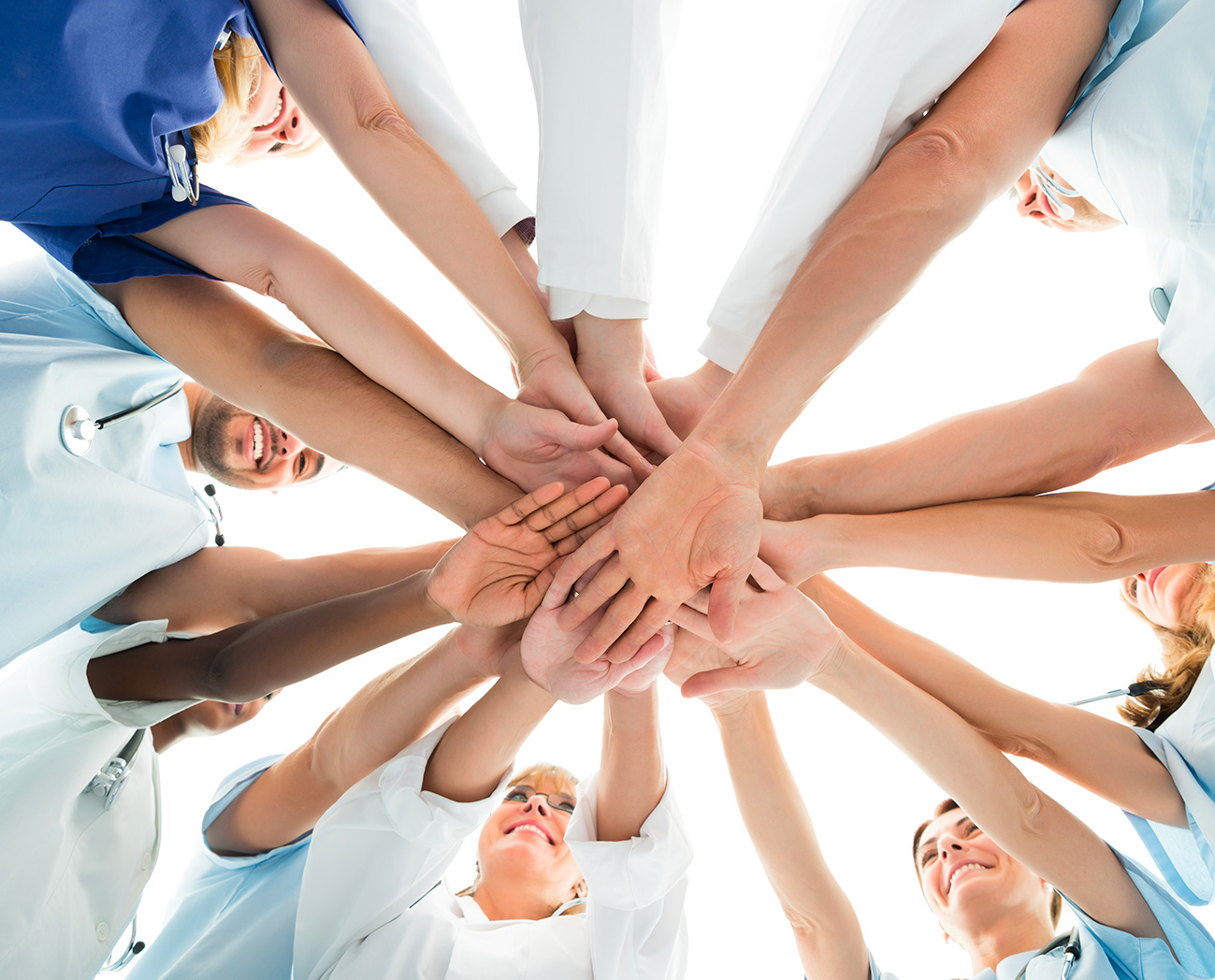 Physicians
Nurse Practitioners
Registered Nurses
Social Workers/Psychotherapists
Registered Dieticians
Chiropodists
Pharmacist
Occupational Therapist
Medical Assistants
Registered Practical Nurses
Quality Improvement Specialist
Administrative Team